Typically, you get started with ZFlow as a workflow participant performing workflow activities. Users that have required authorizations can also create and start new business processes workflows.
Administrators of ZFlow can do a number of additional activities that are related to business process template design, user management, and system management.
An Administrator of ZFlow adds or invites a user to ZFlow. Email is usually used to login into ZFlow as shown below.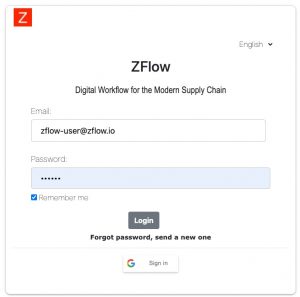 Home
The home page in ZFlow is designed for making quick work of your work.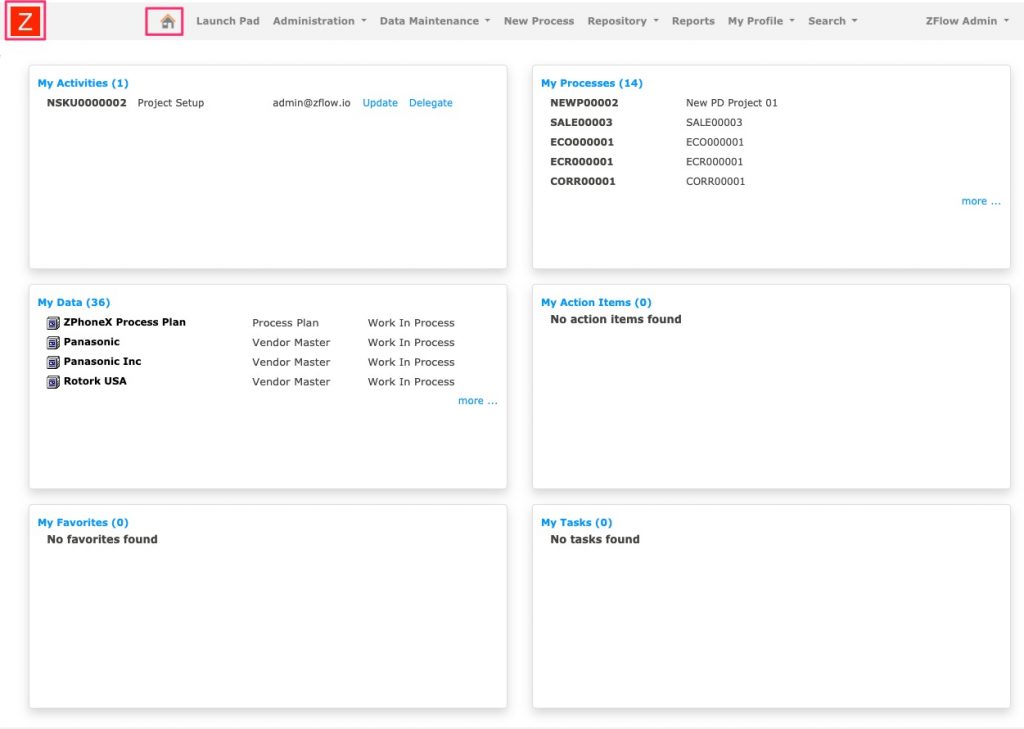 My Activities
My activities card lists the activities that you are expected to complete as part of a process workflow that you or other users of ZFlow initiated.
You can select the link to go to the workflow instance page to complete the activity. ZFlow supports many type of activities, including data preparation, review, approval, notification and external system integration.

My Processes
My processes card lists processes that you have initiated. You can select the link to go to the specific workflow instance page.

My Data
ZFlow also allows management of files and structured forms as part of process orchestration. My Data card provides a list of data items (files, structured forms) that are currently being edited by you.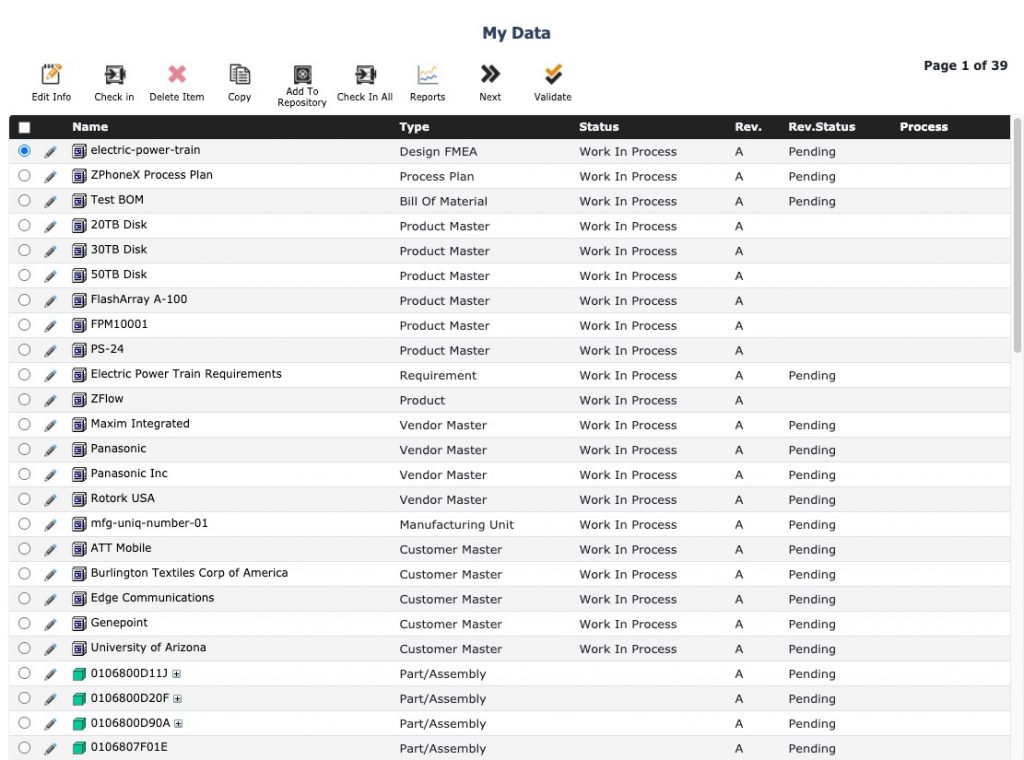 My Action Items
My Action Items lists the action item that are assigned to you. Action items act like ticklers that are related to different objects in ZFlow and can be assigned to specific people.
My Tasks
My Tasks lists all the project oriented tasks that are assigned to you. Usually project and related tasks are a type of workflow activity in ZFlow.
My Favorites
My Favorites lists all the objects that you marked as favorite.